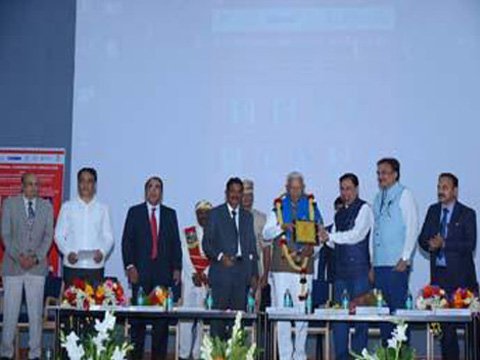 INTERNATIONAL CONFERENCE OF COMHAD, CHPA & IAP 2018
April 15, 2022
NATIONAL CONFERENCE OF COMHAD 2019 KOLHAPUR
April 24, 2022
NATIONAL CONFERENCE OF COMHAD 2013 KOLHAPUR , MS , INDIA , 30th JUNE 2013
National Conference of COMHAD on Childhood Disability 2013, was organized by COMHAD India Chapter in association with Indian Academy of Pediatrics Kolhapur Branch, under the auspicious of COMHAD UK, at Hotel Victor Palace, Kolhapur, MS, India on 30 th June 2013.
The theme of the conference was "Create Awareness Through Action"
The conference was inaugurated at the hands of Dr Mrudula Phadke, Director NRHM, Consultant UNICEF and Former VC MUHS Nashik, It was a very successful conference attended by about 300 delegates from every corner of the medical and social field working for the welfare of specially challenged children. The eminent National faculties actively participated as Faculties for Scientific Sessions held.